Heavy Duty Training Stick Bundles
6ft + 6ft + 4ft Heavy Duty (Under 5'10")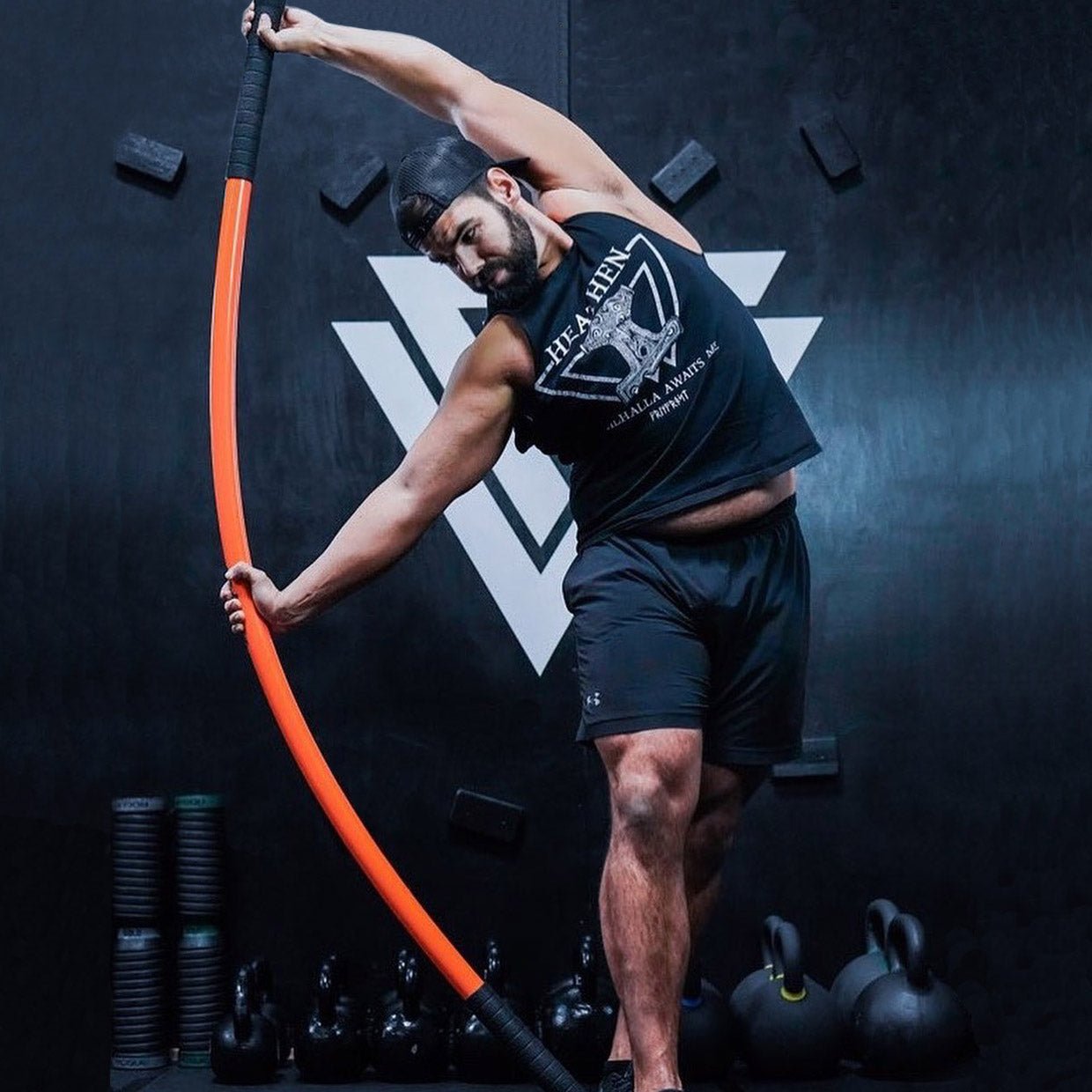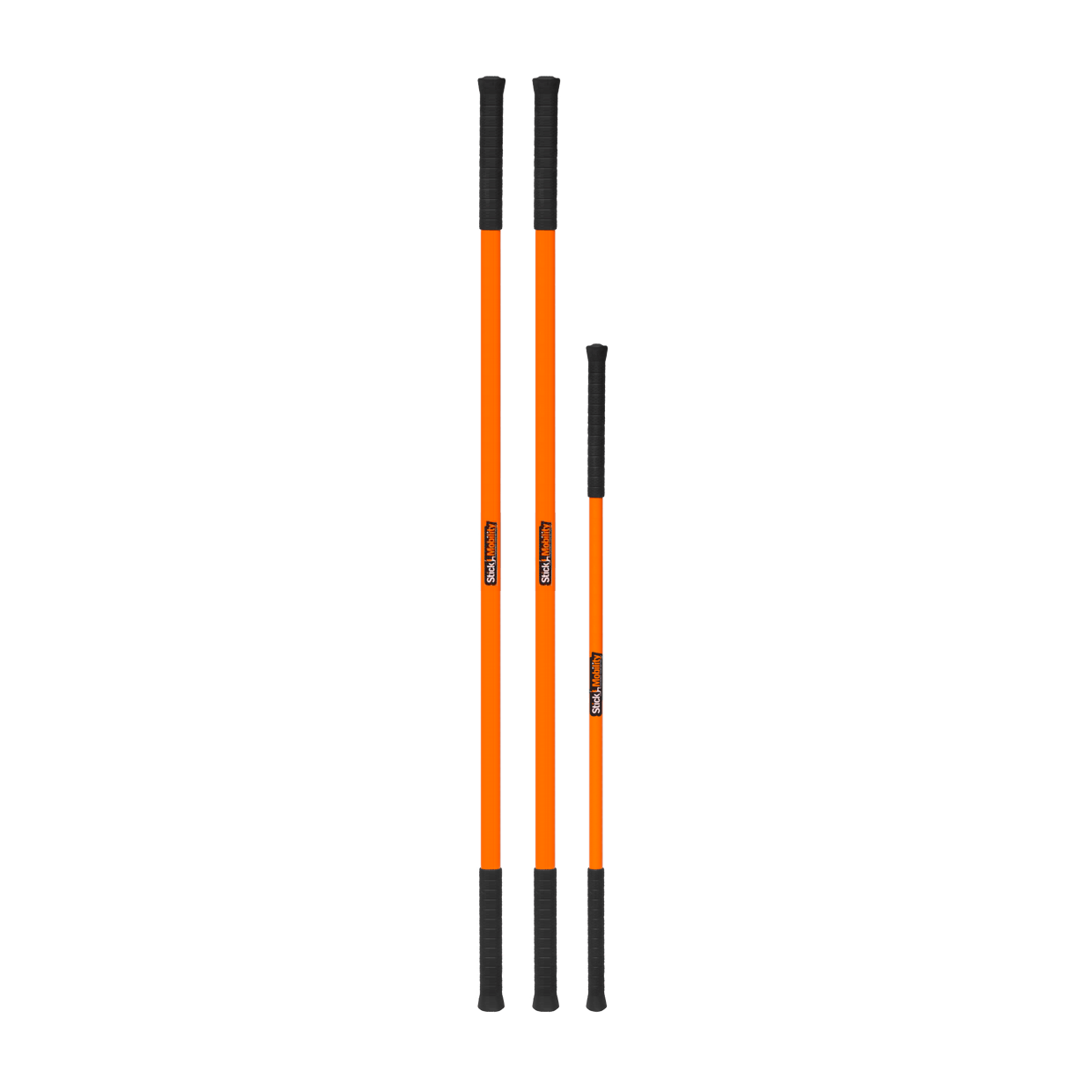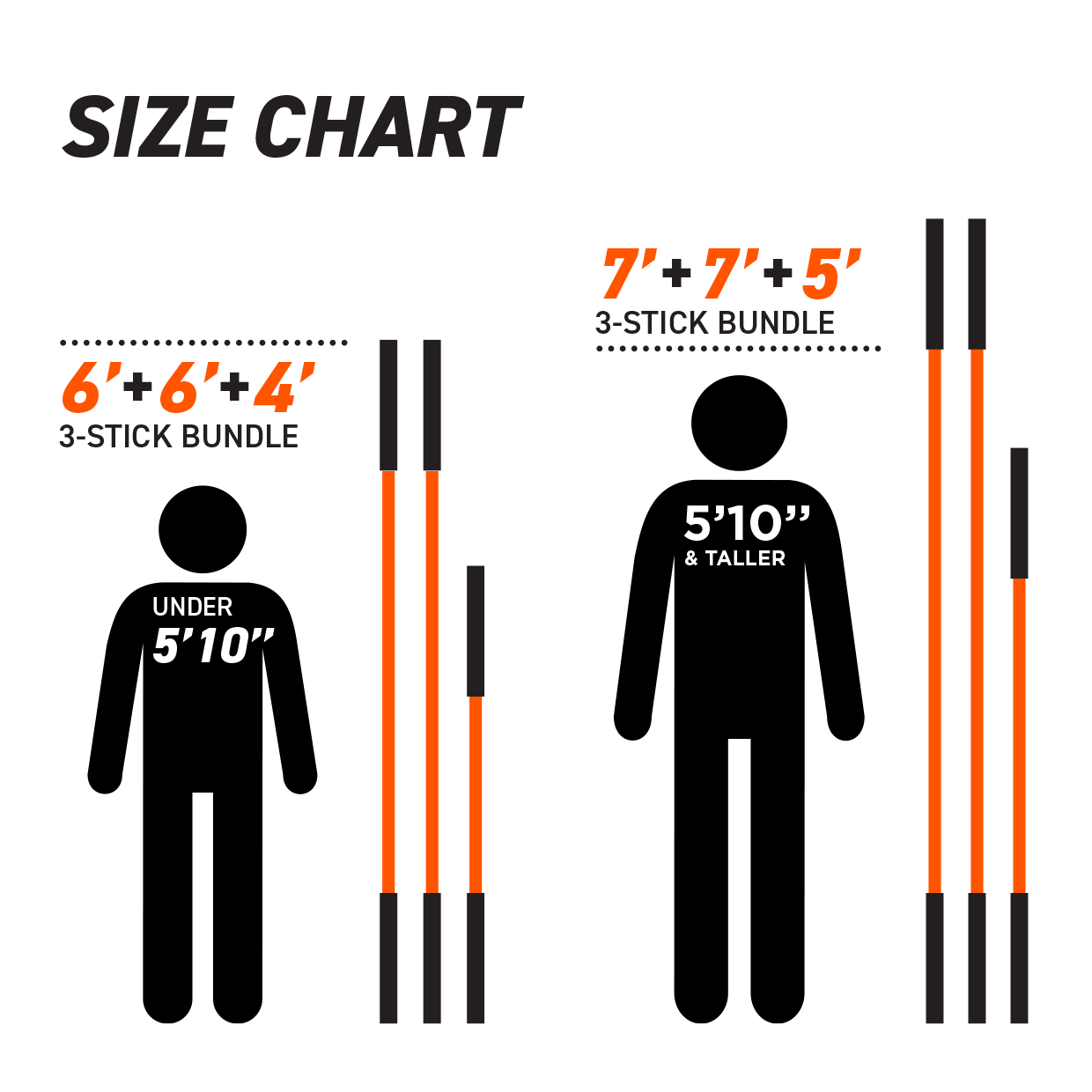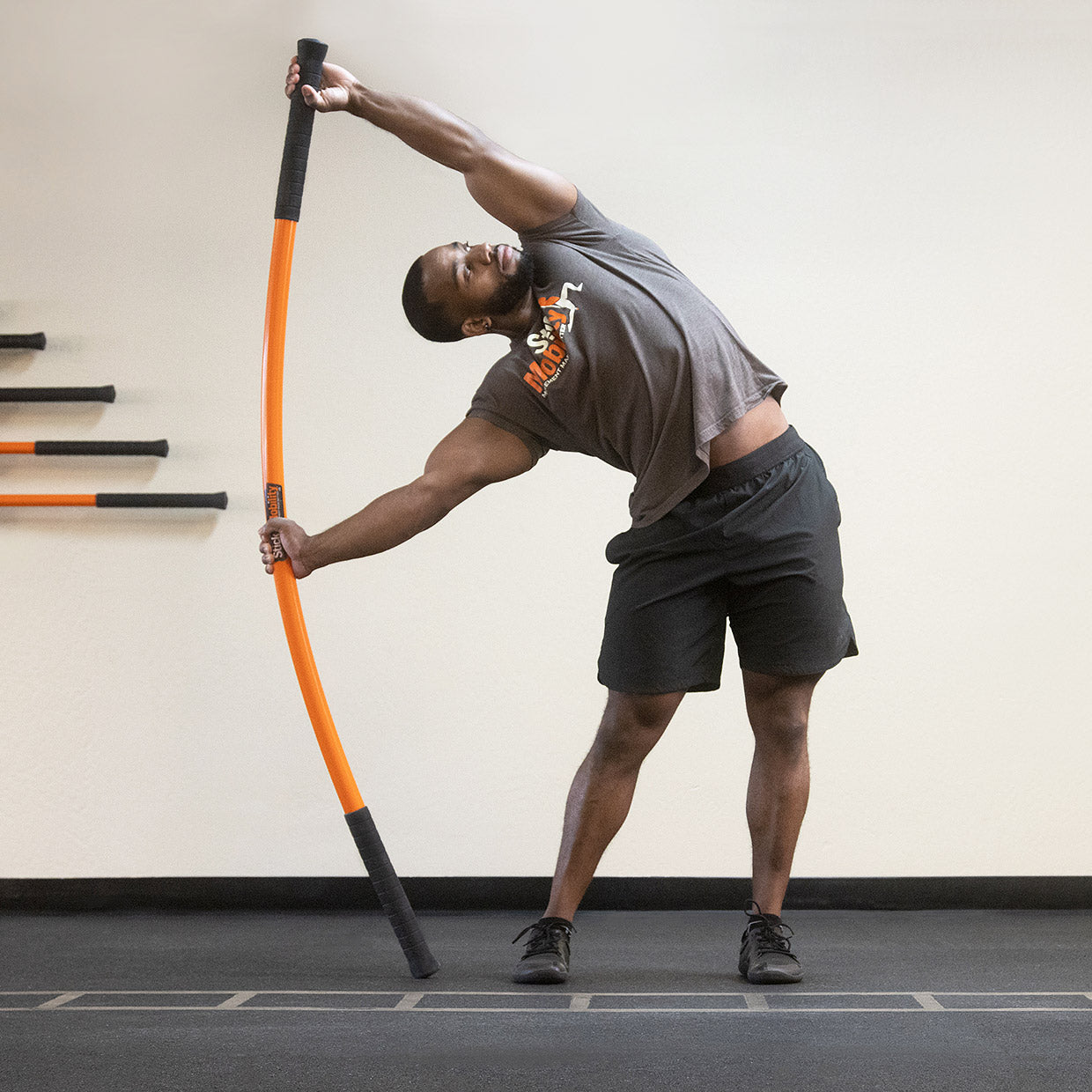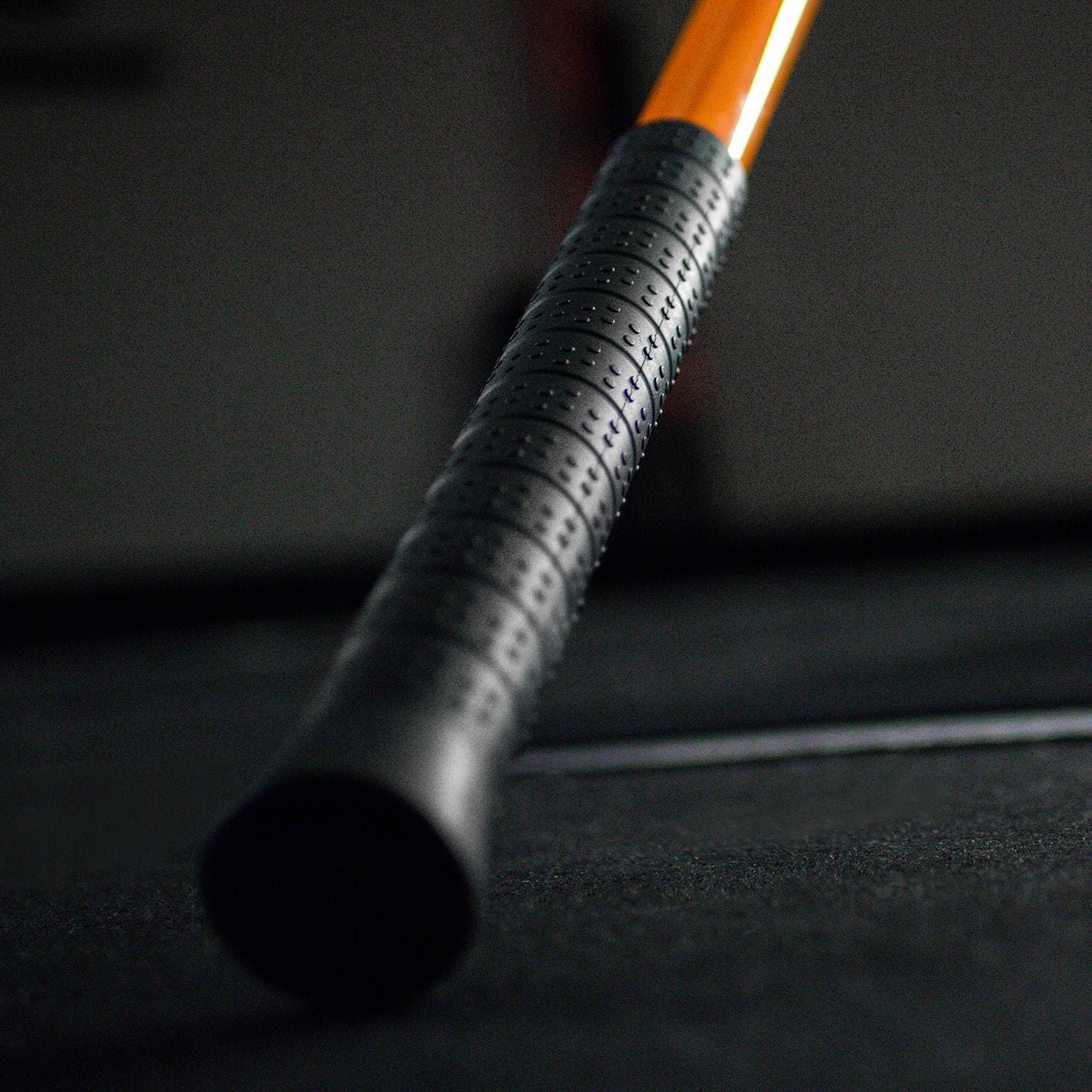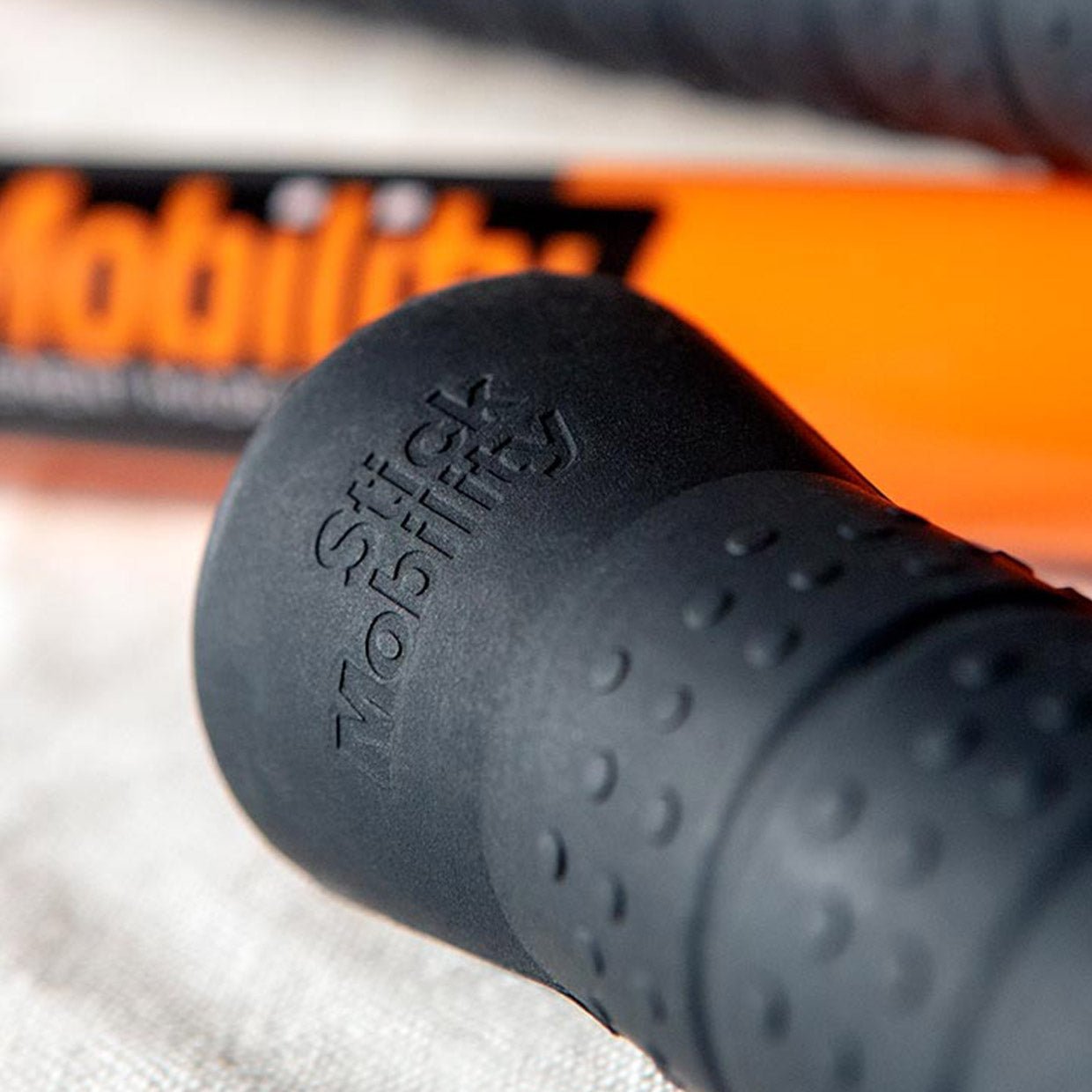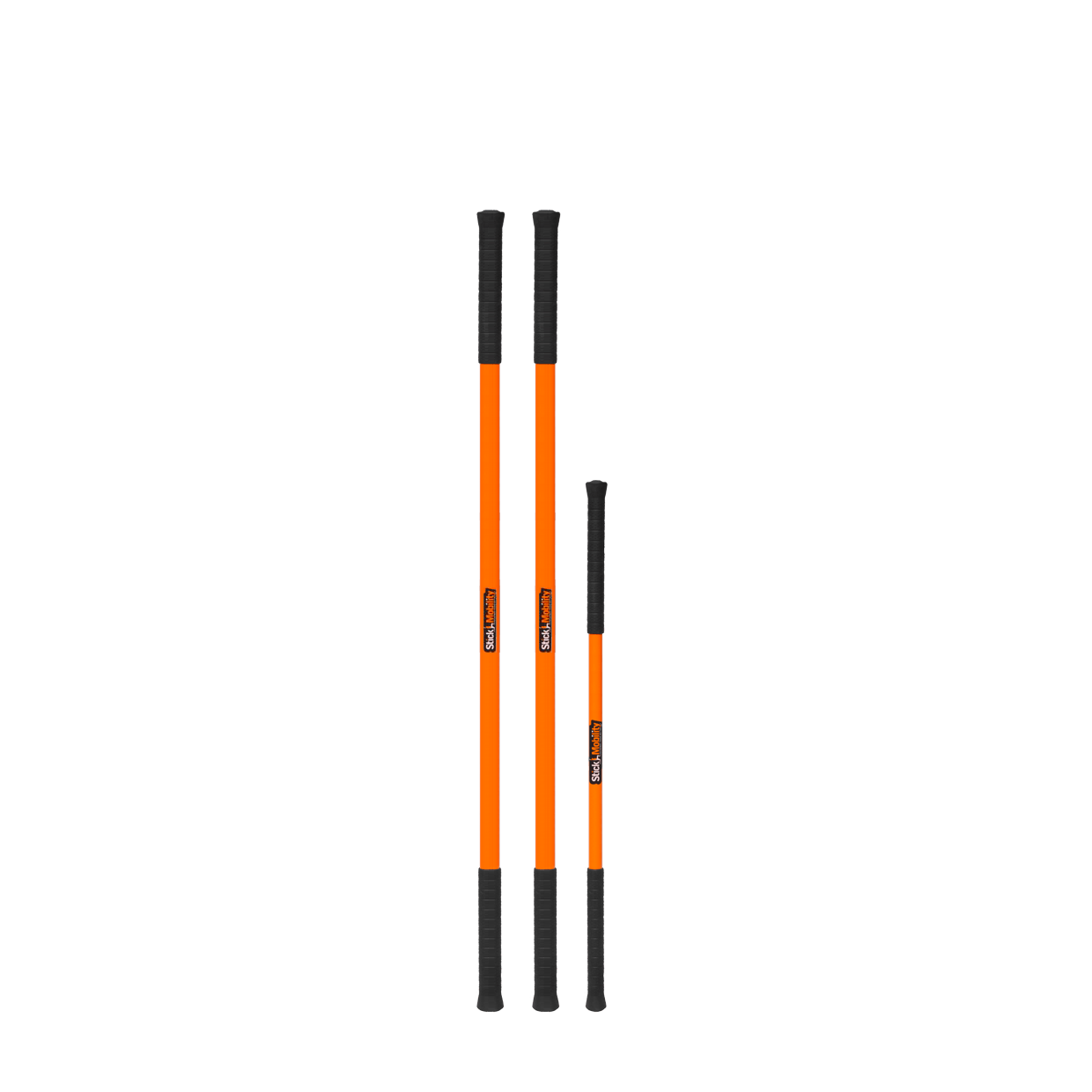 Heavy Duty Training Stick Bundles
length:
6ft + 6ft + 4ft Heavy Duty (Under 5'10")
Help Me Choose
Size Chart
Size Chart
Help Me Choose
4-5ft Training Sticks
Used for ground-based & kneeling exercises, including upper body, hip stretches, some rotational drills and lower body stretches
6-7ft Training Sticks
Used to work both sides of the body. These drills involve hanging, twisting, pushing, and pulling in opposing directions to challenge your coordination and help strengthen and balance the body.
Standard or Heavy Duty Sticks?
Heavy Duty Training Sticks are only recommended for users who are over 250 lbs or are exceptionally strong.
The majority of our users, including pro athletes, prefer and use the Standard Training Sticks. They are much more versatile than the Heavy Duty sticks due to their ability to flex more and accommodate a wider variety of stretches and exercises.
The Heavy Duty Training Sticks are 25% thicker and offer considerably more resistance than the Standard Training Sticks.
Description

The Training Sticks are flexible tools used to create leverage, stability, and body awareness to increase your range of motion and improve muscle activation.
Our Training system improves flexibility, strength, and coordination. 
Combines joint mobilization, strength training, & active stretching.
Heavy Duty Training Sticks are 25% thicker for increased stiffness to emphasize strength development.
Heavy Duty Training Sticks are only recommended for people with a training background and typically weigh over 250 pounds.
Training Sticks are waterproof, easy to clean, & made in the USA.
Sticks feature secure silicone grips.
Boosts athletic performance, reduces injury risk, and speeds recovery.
Works the entire body efficiently.
Free Shipping For Bundles On USA Orders.
Our training system is based on the use of three Training Sticks. There are specific exercises for two long Training Sticks, a single long Training Stick, and a single short Training Stick that allow you to work the entire body efficiently to help boost athletic performance, reduce the risk of injury, and speed recovery.
What's Included?

Two Heavy Duty Training Sticks
One Standard Training Stick
User's Guide
Access to 100's of online videos you can CLICK HERE TO WATCH NOW
The Standard Training Stick is used for the 4-foot or 5-foot Training Stick as there is no benefit to a Heavy Duty Training Stick at these shorter lengths. 
Warranty

Stick Mobility Training Sticks come with a 12-month Limited Warranty against manufacturer defects for sticks purchased from stickmobility.com from the date of purchase. We will replace any Training Stick found to contain a manufacturer defect after inspection and will cover replacement shipping charges.
WARRANTY EXCLUSIONS
Sticks that have been modified in any way are not eligible for warranty.
Training Sticks that have been damaged or broken due to over-bending, misuse or neglect are not eligible for warranty. 
Please refer to our Training Stick Care Guidelines on our FAQ page for proper usage and storage instructions.
No warranty on apparel, posters or digital content.