In-Person Certification-Level 1
March 9-10 Hawthorne New Jersey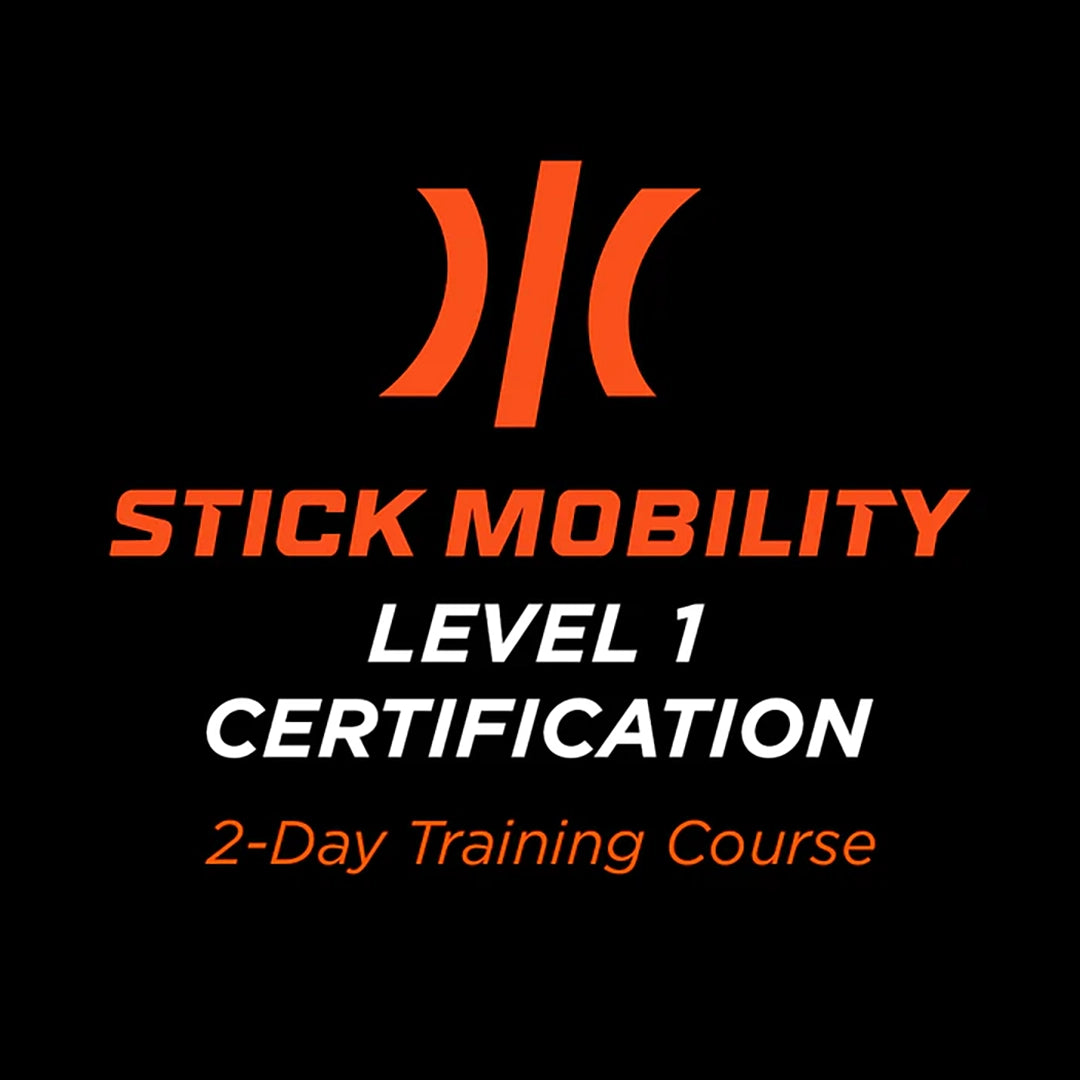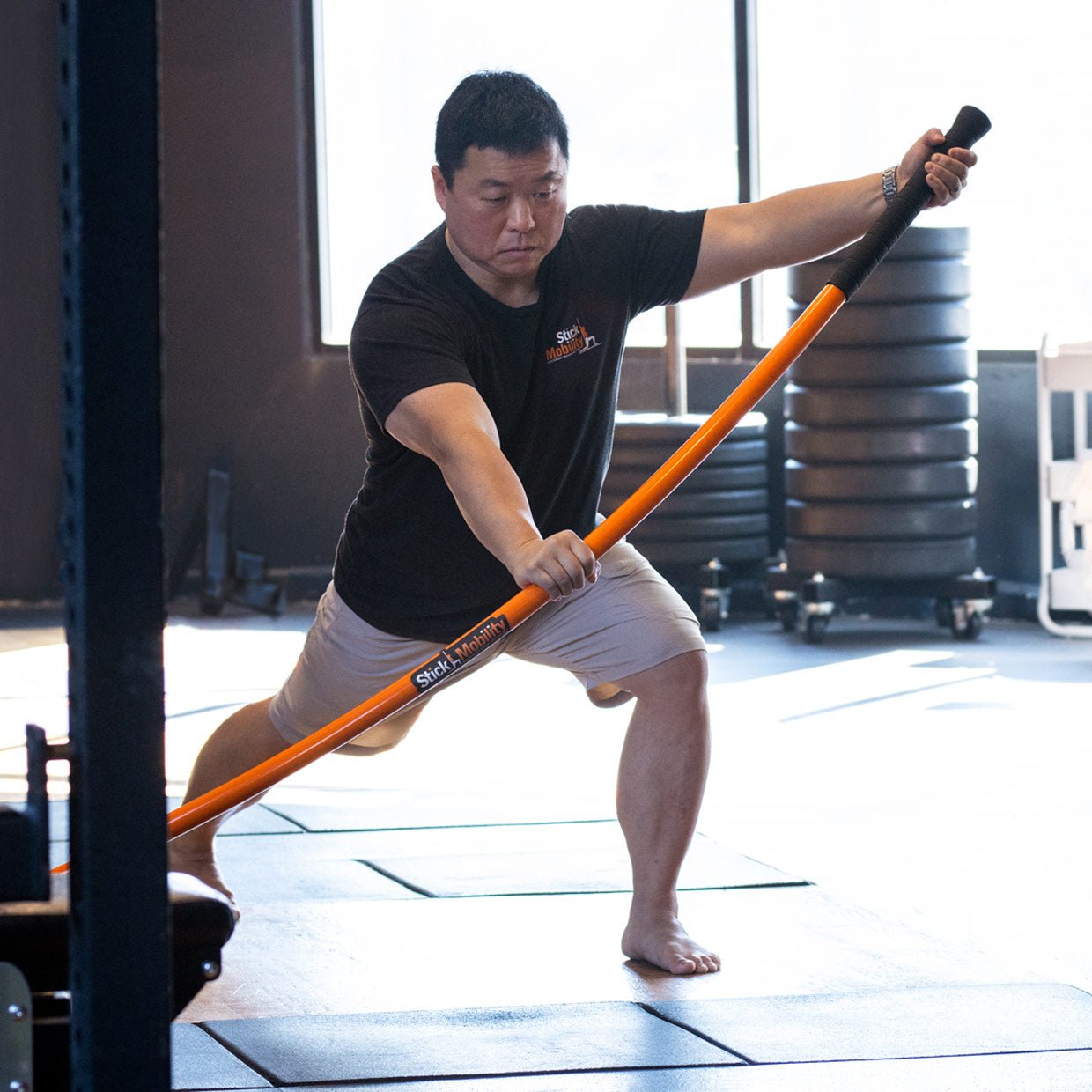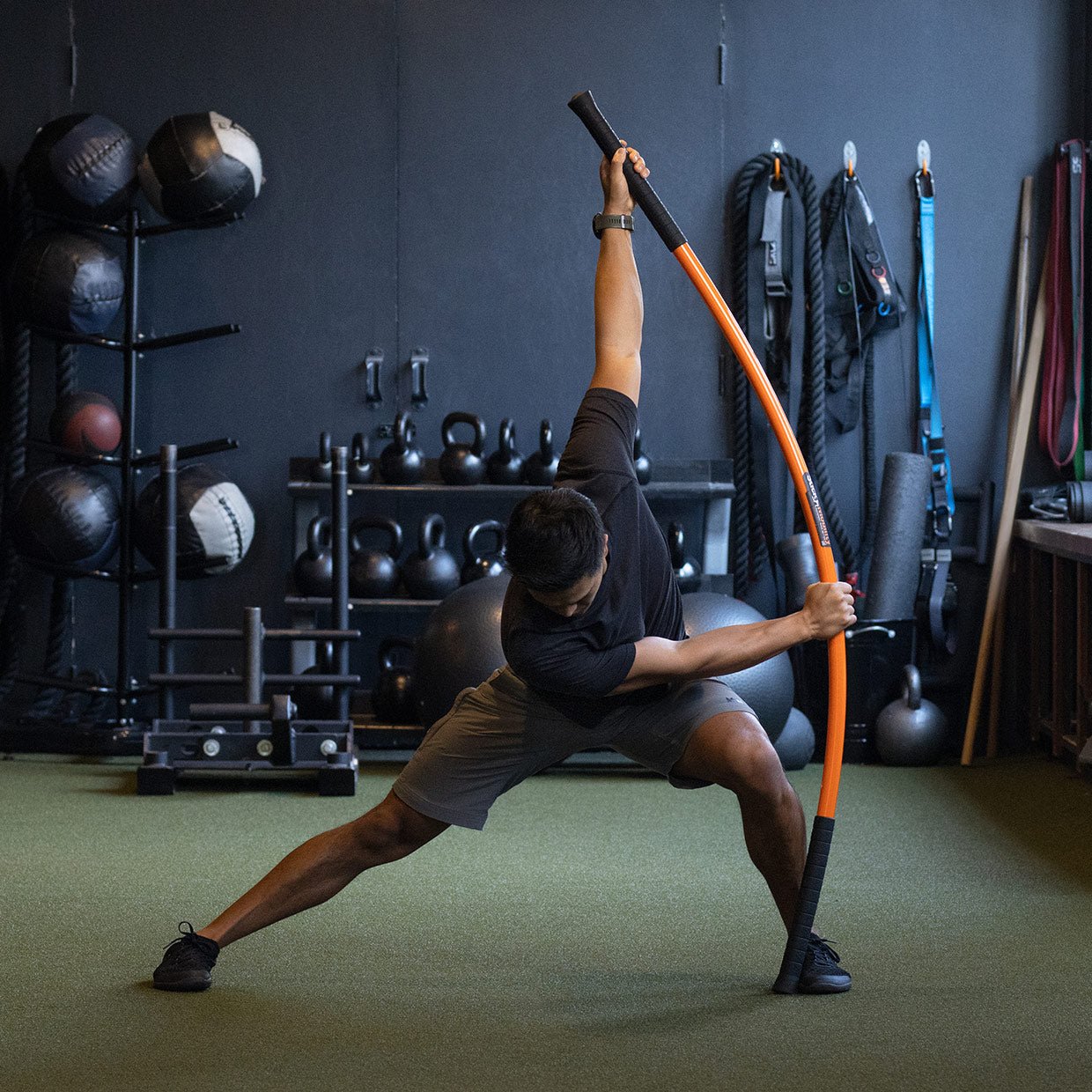 In-Person Certification-Level 1
Size Chart
Help Me Choose
4-5ft Training Sticks
Used for ground-based & kneeling exercises, including upper body, hip stretches, some rotational drills and lower body stretches
6-7ft Training Sticks
Used to work both sides of the body. These drills involve hanging, twisting, pushing, and pulling in opposing directions to challenge your coordination and help strengthen and balance the body.
Standard or Heavy Duty Sticks?
Heavy Duty Training Sticks are only recommended for users who are over 250 lbs or are exceptionally strong.
The majority of our users, including pro athletes, prefer and use the Standard Training Sticks. They are much more versatile than the Heavy Duty sticks due to their ability to flex more and accommodate a wider variety of stretches and exercises.
The Heavy Duty Training Sticks are 25% thicker and offer considerably more resistance than the Standard Training Sticks.
Description

The Level 1 Certification Training Course is a two-day, in-person education course to learn our methods of increasing flexibility, strength, and coordination.
We'll take you through three phases of joint mobilization, strength training, and active stretching techniques.
You'll use the Stick Mobility Training Sticks as a tool to learn how to improve range of motion, muscle activation, full-body strength, and body awareness.
You'll learn the five scientific principles upon which our training system is built and the warm-up and recovery methods used by top trainers, professional athletes, and medical practitioners.
We'll show you how to integrate these aspects into your one-on-one and group training sessions. You'll acquire the knowledge to improve movement pattern quality to effect lasting positive changes in mobility, earn CEU's, and be certified as a Stick Mobility Coach.
Course attendees often include Personal Trainers, Strength & Conditioning Coaches, Physical Therapists, Chiropractors, Yoga, Pilates Instructors, and personal users looking to deepen their mobility knowledge and skills.
Attendees usually have a range of Stick Mobility experiences, fitness, and age levels. All are welcome.
What's Included?

14-Hours of training by Stick Mobility Founder / Master Instructor.
Digital Level 1 Coaching Manual.
Lifetime access to Online Training and Coaching Videos.
Become a Certified Stick Mobility Coach, including an official Certificate of Completion.
Certified Coaches receive a 15-30% discount on future stick purchases, based on quantity ordered.
Earn 1.3 CEU's from NASM, NCEP, and NSCA. 13 CEC's from AFAA and PTA Global. 12 CEC's from AFLCA
Course Requirements

Come dressed to workout. We recommend conducting the course barefoot or in minimal training shoes or training socks.
In preparation, we suggest watching our online Beginner's Video Playlist available on our YouTube channel if you are newer to working with the sticks.
We will email you detailed instructions for your specific course location after completing the registration.
Registrants can cancel and receive a full refund up to two weeks prior to the event or they can choose to transfer to a different certification. Attendee substitutions are also allowed. 
Refunds will not be issued for no-shows.
Locations

WEST COAST
San Jose, CA
Stick Mobility Training Center
2215 South Bascom Ave. Campbell, CA 95008
Los Angeles, CA
Heart & Hustle
305 N Sweetzer Ave. Los Angeles, CA 90048
San Diego, CA
Water & Sports Physical Therapy
3535 General Atomics Ct. San Diego, CA 92121
MIDWEST/CENTRAL
Dallas, TX
Extreme Studio Performance
4435 McEwen Rd. Farmers Branch, TX 75244
Minneapolis, MN
Timberwolf Fitness
2001 County Rd C2 W Roseville, MN 55113
EAST COAST
Hawthorne, NJ
Strong NJ Gym
300 Lincoln Ave. Hawthorne, NJ 07506
New York City, NY
Mocean PT
315 Madison Ave. New York, NY 10017
Orlando, FL
Unconventional Strength
419 E Michigan St #4, Orlando, FL 32806

Experience a comprehensive training certification taught by the founders of Stick Mobility. Our accredited in-person and online certifications allow Trainers around the world to earn CEUs through completing Stick Mobility Certifications.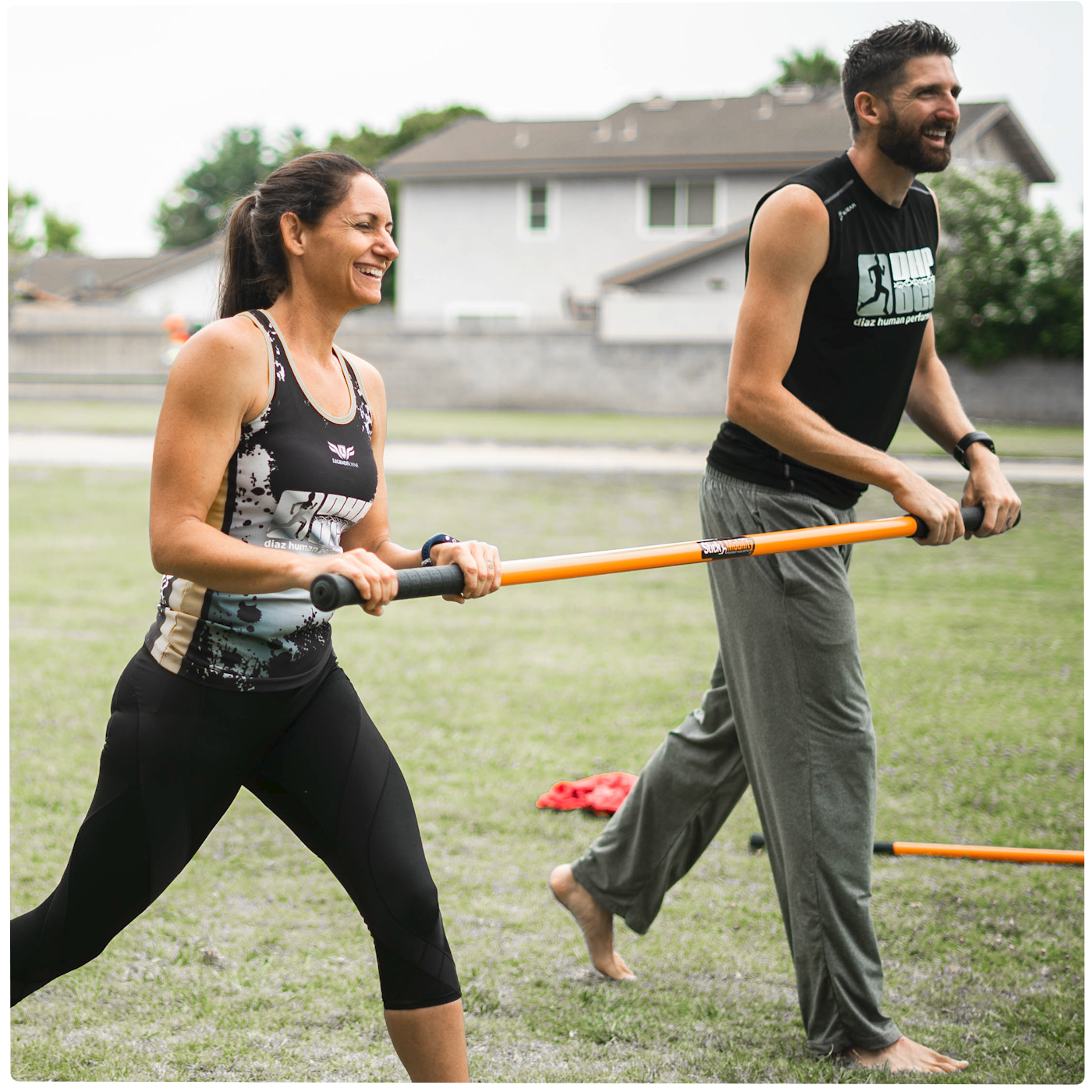 GET CERTIFIED
Become a highly skilled Stick Mobility Coach and increase the value you provide as a qualified fitness professional. Learn practical mobilizations, stretches, drills, isometric exercises and more by starting The Stick Mobility Training System today.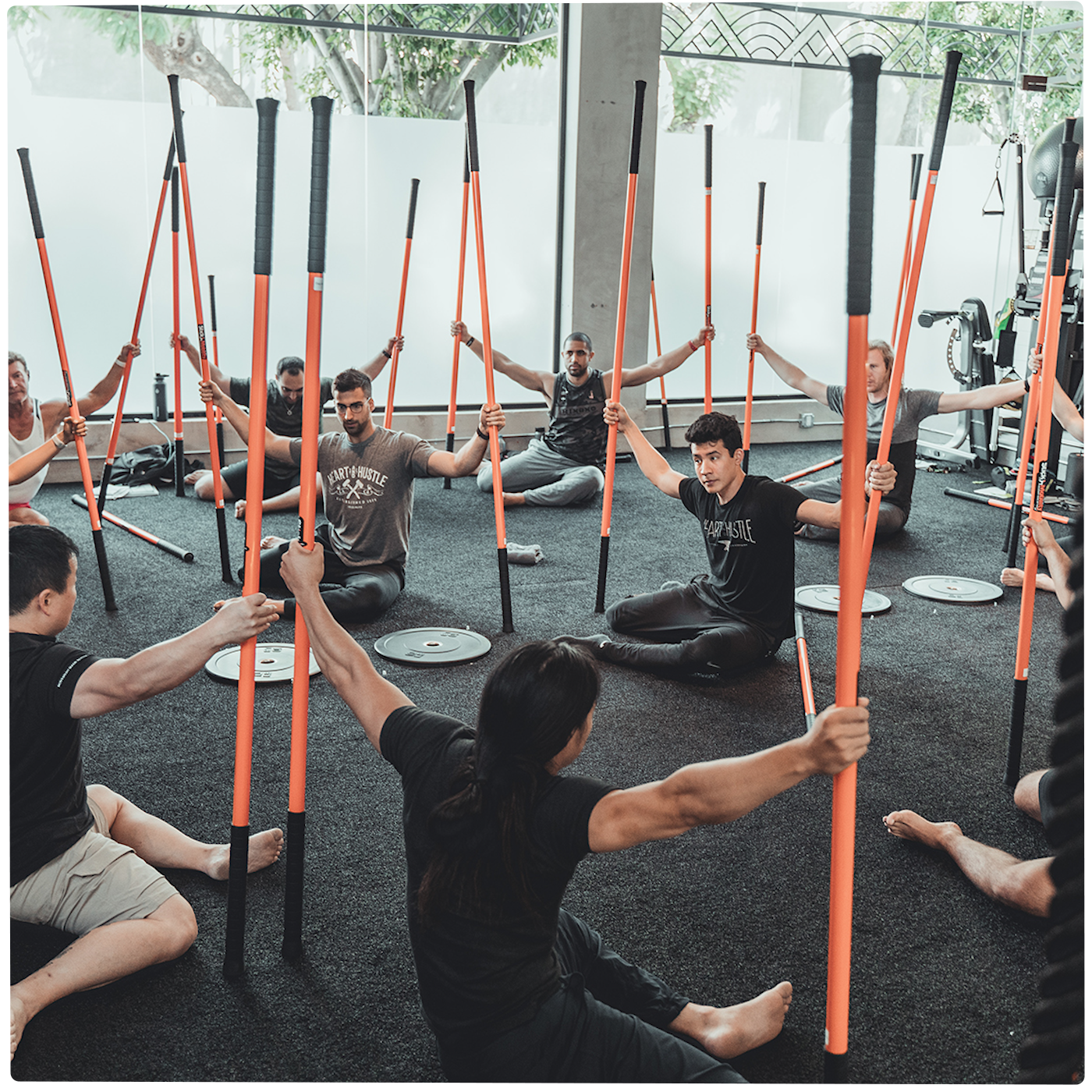 CONTINUE YOUR EDUCATION
Elevate your professional status and unlock a world of opportunity as a Certified Stick Mobility Coach. Immerse yourself in our comprehensive training program and proudly showcase your expertise with an official certificate of completion all while earning CEU's through our accredited partners.
Let customers speak for us