In-Person Certification-Level 2
San Jose CA - November 4th-5th 2023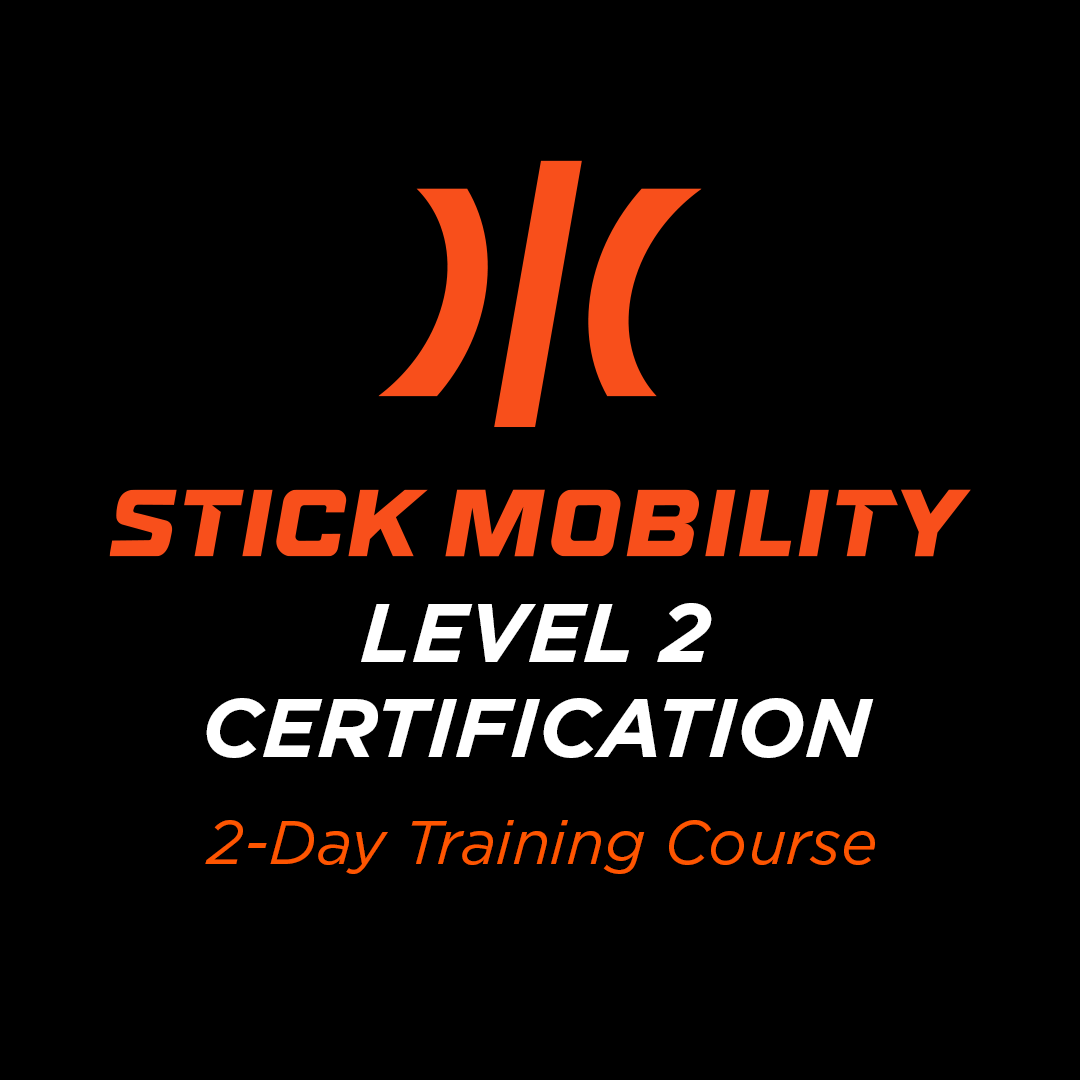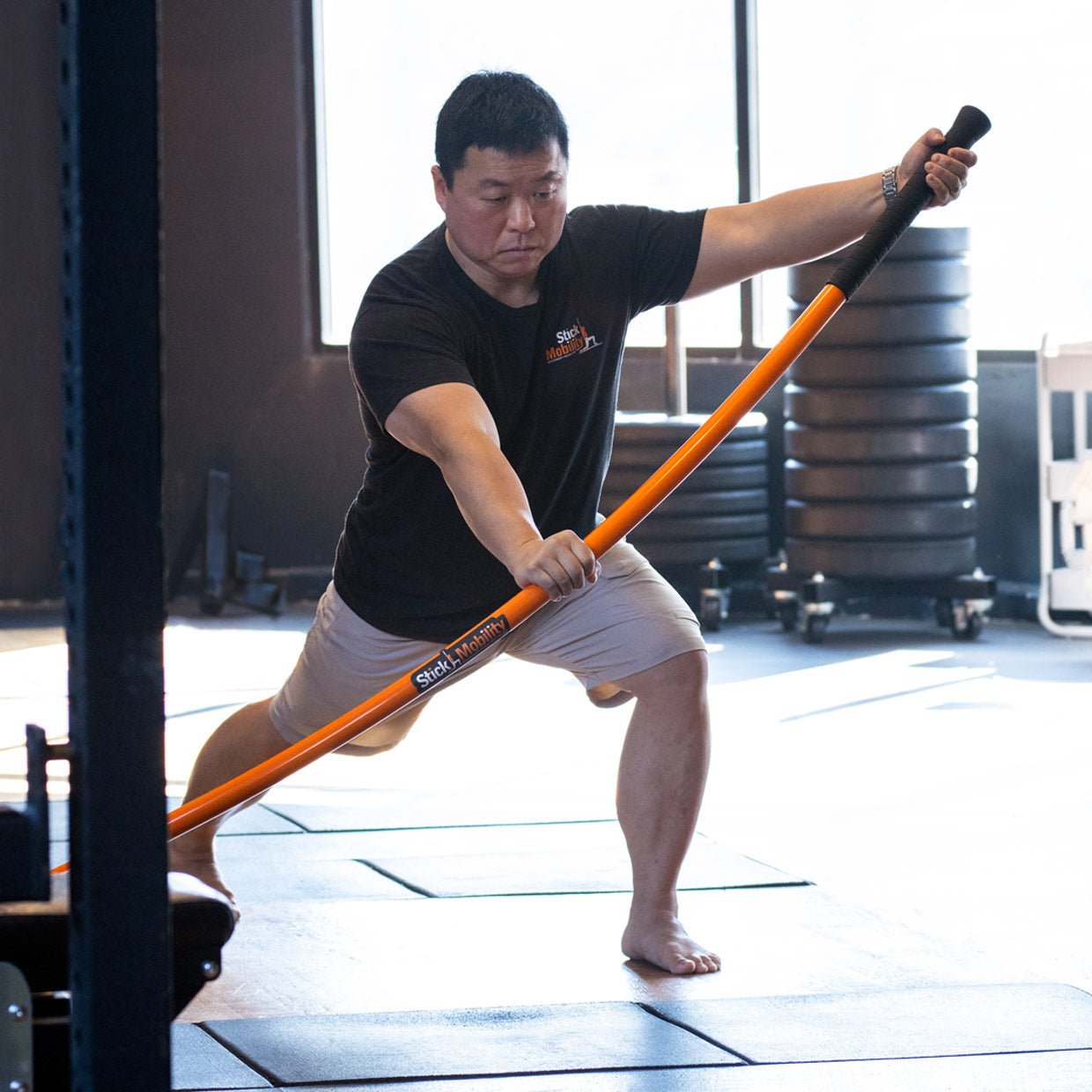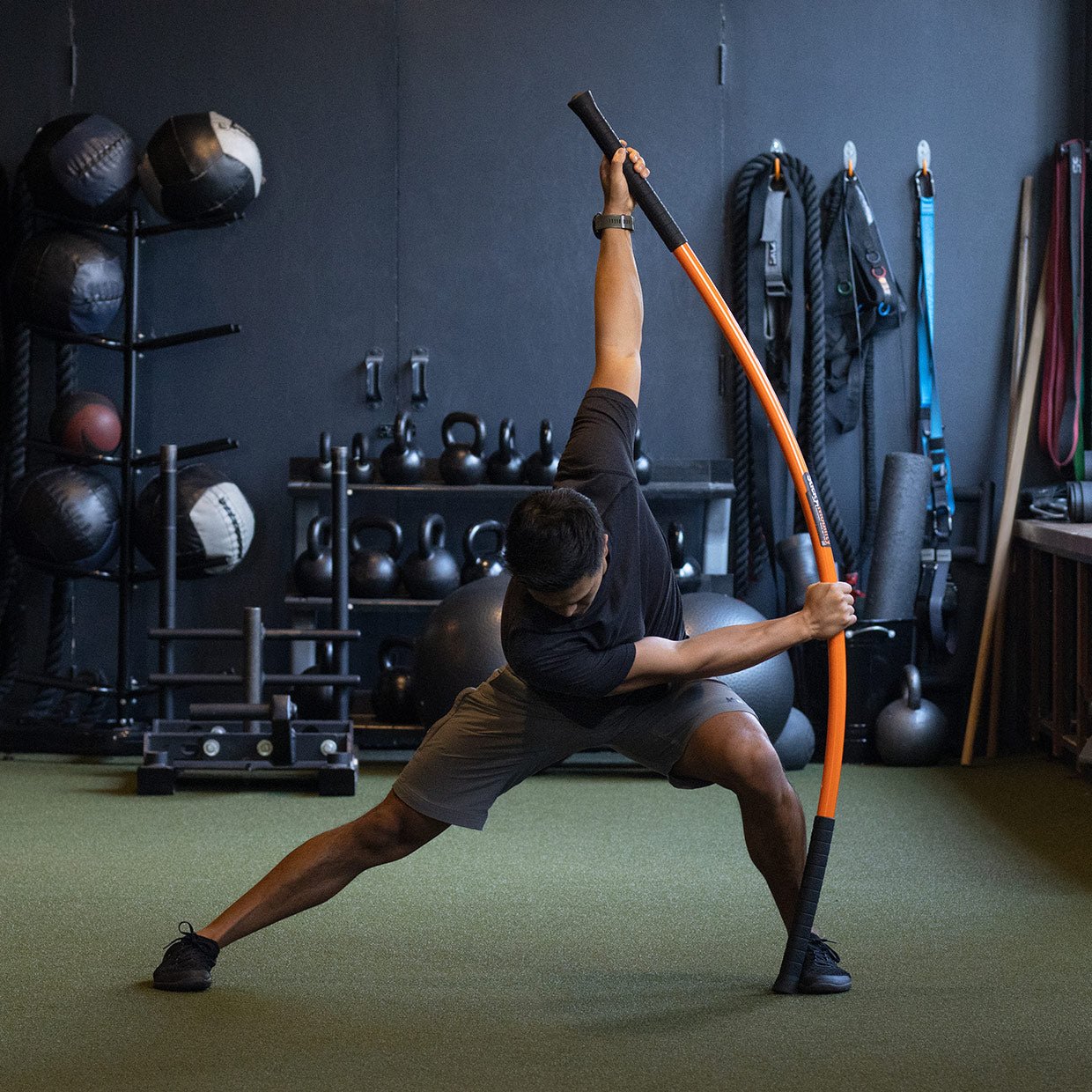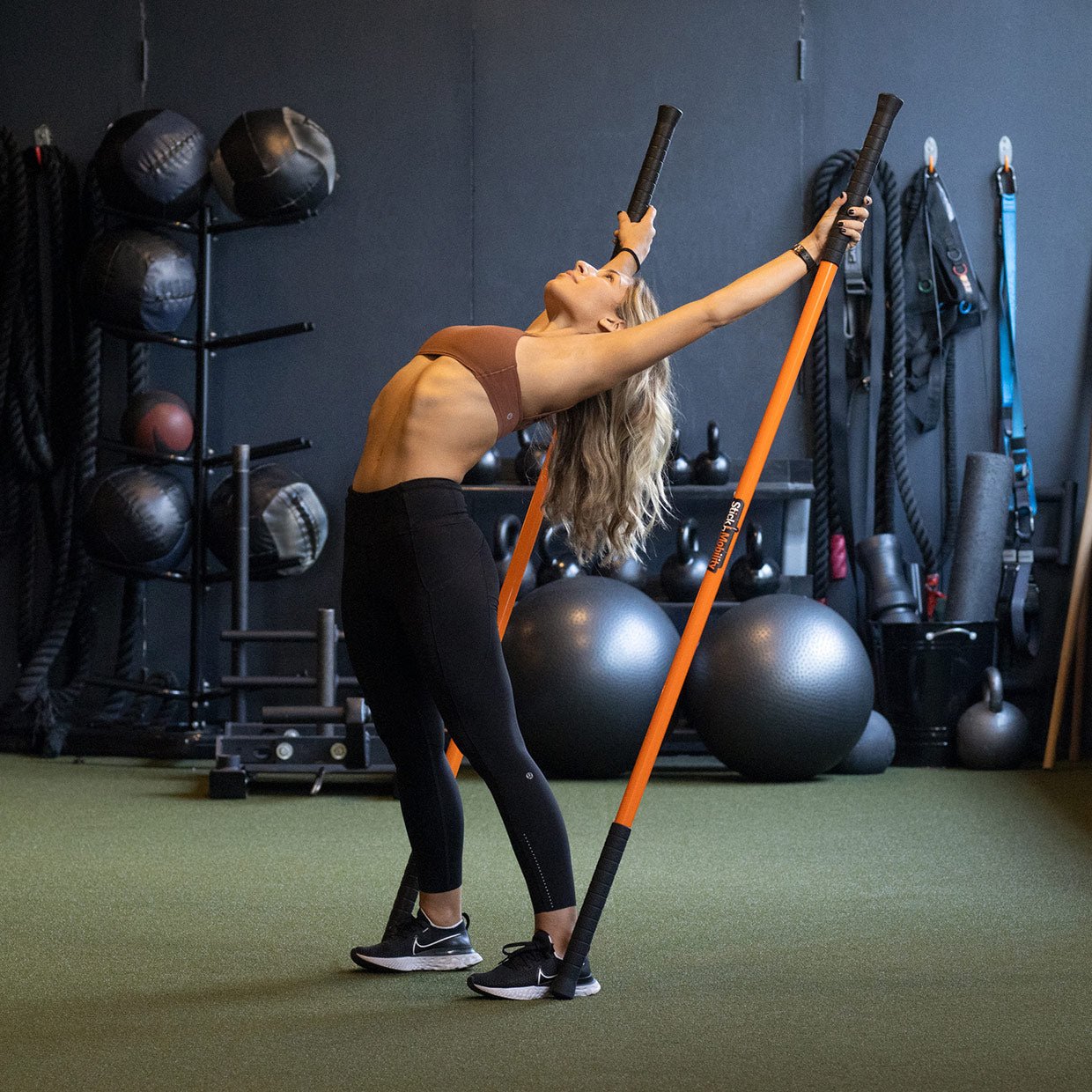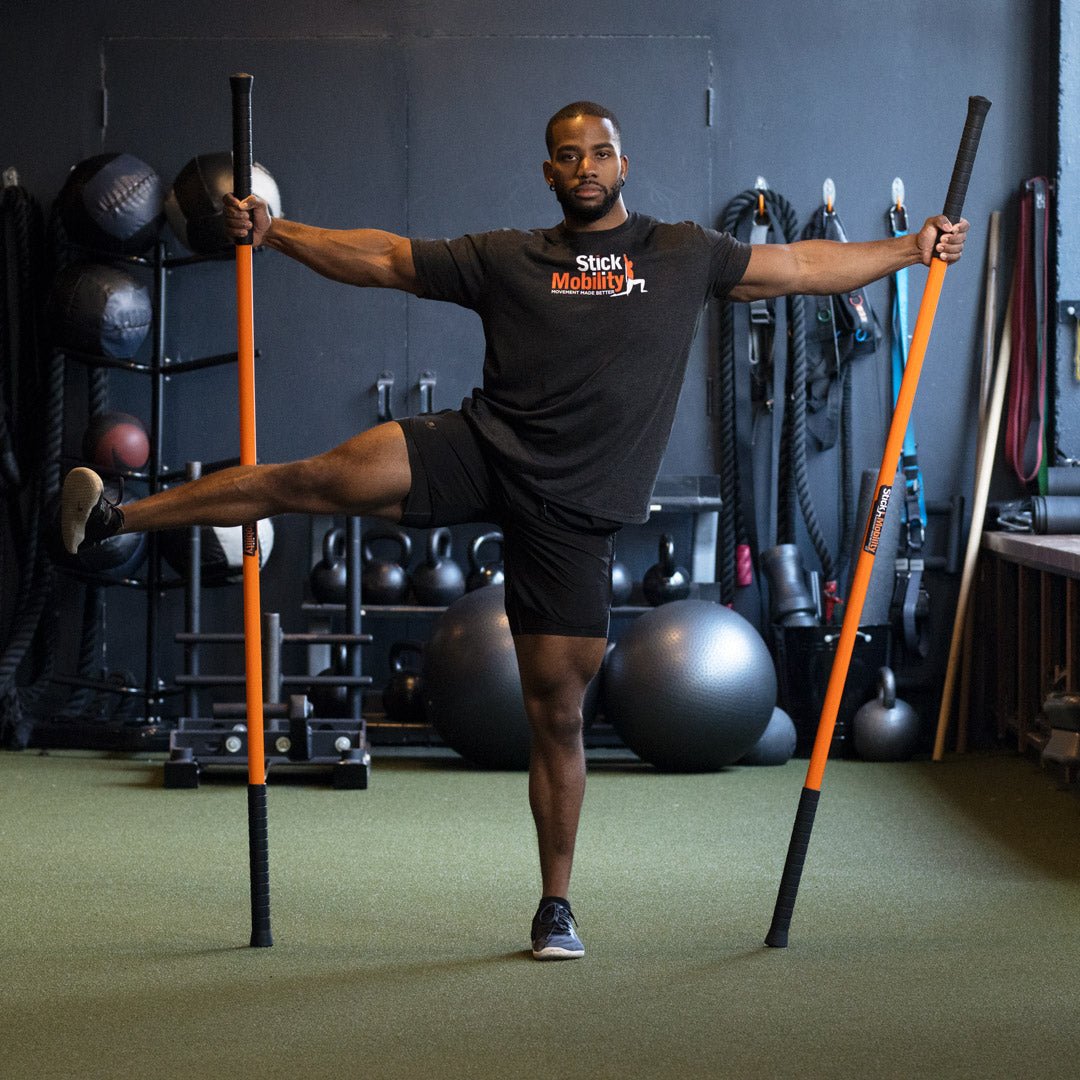 In-Person Certification-Level 2
Size Chart
Help Me Choose
4-5ft Training Sticks
Used for ground-based & kneeling exercises, including upper body, hip stretches, some rotational drills and lower body stretches
6-7ft Training Sticks
Used to work both sides of the body. These drills involve hanging, twisting, pushing, and pulling in opposing directions to challenge your coordination and help strengthen and balance the body.
Standard or Heavy Duty Sticks?
Heavy Duty Training Sticks are only recommended for users who are over 250 lbs or are exceptionally strong.
The majority of our users, including pro athletes, prefer and use the Standard Training Sticks. They are much more versatile than the Heavy Duty sticks due to their ability to flex more and accommodate a wider variety of stretches and exercises.
The Heavy Duty Training Sticks are 25% thicker and offer considerably more resistance than the Standard Training Sticks.
Description

The Level 2 Certification is aimed at advancing and refining your skills and problem solving as a Stick Mobility practitioner by diving deeper into the principles established in the Level 1 Certification.
In this course you will learn:
Advanced concepts of leverage and stability providing more progressions and regressions.
Feedback techniques that will give your clients the best opportunity to learn movements, feel muscle activation and acquire more body awareness.
Advanced Bow & Arrow techniques to teach multi-directional loading and to strengthen the outer and inner ranges of movement.
Dealing with torsion and building more sinew strength.
Learn different movement games to create fun, brain-engaging, movement variability.
Programming and implementation of Stick Mobility.
Best practices for incorporating and enhancing various training modalities and equipment with the addition of Stick Mobility. (Barbells, kettlebells, bands, physio balls, etc.)
Isometric loading strategies.
Coaching development that will improve problem-solving, communication, and adaptability.
Recovery strategies.
What's Included?

14-Hours of training by Stick Mobility Founder / Master Instructor.
Digital Level 2 Coaching Manual.
Lifetime access to Online Training and Coaching Videos.
Become a Certified Stick Mobility Coach, including an official Certificate of Completion.
Certified Coaches receive a 15-30% discount on future stick purchases, based on quantity ordered.
Earn 1.3 CEU's from NASM, NCEP, and NSCA. 13 CEC's from AFAA and PTA Global. 12 CEC's from AFLCA
Course Requirements

Completion of our Level 1 Certification is required to attend.
Registrants can cancel and receive a full refund up to two weeks prior to the event or they can choose to transfer to a different certification. Attendee substitutions are also allowed. 
Refunds will not be issued for no-shows.
Reviews (8)

Great Opportunity!
I was grateful to return to the same facility as my Level 1 Course, Strong NJ to further learn from my original Mobility Stick Master Trainer - Jared, PLUS gain next level knowledge from the Co-Founder - Dennis for the Level 2 Course! I love how this tool can enhance core engagement and better movement for everyone!
Excellent instruction and fun class
Dennis shares so much great knowledge and insight into the leverage system, while keeping the class fun and engaging! So many great ways to use the Sticks.
Detroit Certification Course
We recently had Dennis Dunphy instruct the Stick Mobility Certification at our facility in Michigan, Tri-Covery. It was a tremendous success all around. Dennis was a great teacher, very professional and a great person to get to know and pick his brain with all the knowledge he has obtained. We learned a ton and cannot wait to start hosting classes and having our clients benefit from this great modality. Thank you again. Everyone at Stick Mobility was a pleasure to work with and the entire process was very smooth and organized!
Fantastic Weekend!
What a fantastic weekend! Can't wait to apply these new strategies to my clients' training! I had so much fun exploring and learning with you all.
Incredible!
Thank you so much Dennis and Neal!! These two days were incredible and far exceeded any expectations! You are both skilled teachers and coaches. I learned so much. It was completely worth traveling coast to coast!!
Locations

Current Level-2 Locations
San Jose, CA
Stick Mobility Training Center
2215 South Bascom Ave. Campbell, CA 95008
Hawthorne, NJ
Strong NJ Gym
300 Lincoln Ave. Hawthorne, NJ 07506

Experience a comprehensive training certification taught by the founders of Stick Mobility. Our accredited in-person and online certifications allow Trainers around the world to earn CEUs through completing Stick Mobility Certifications.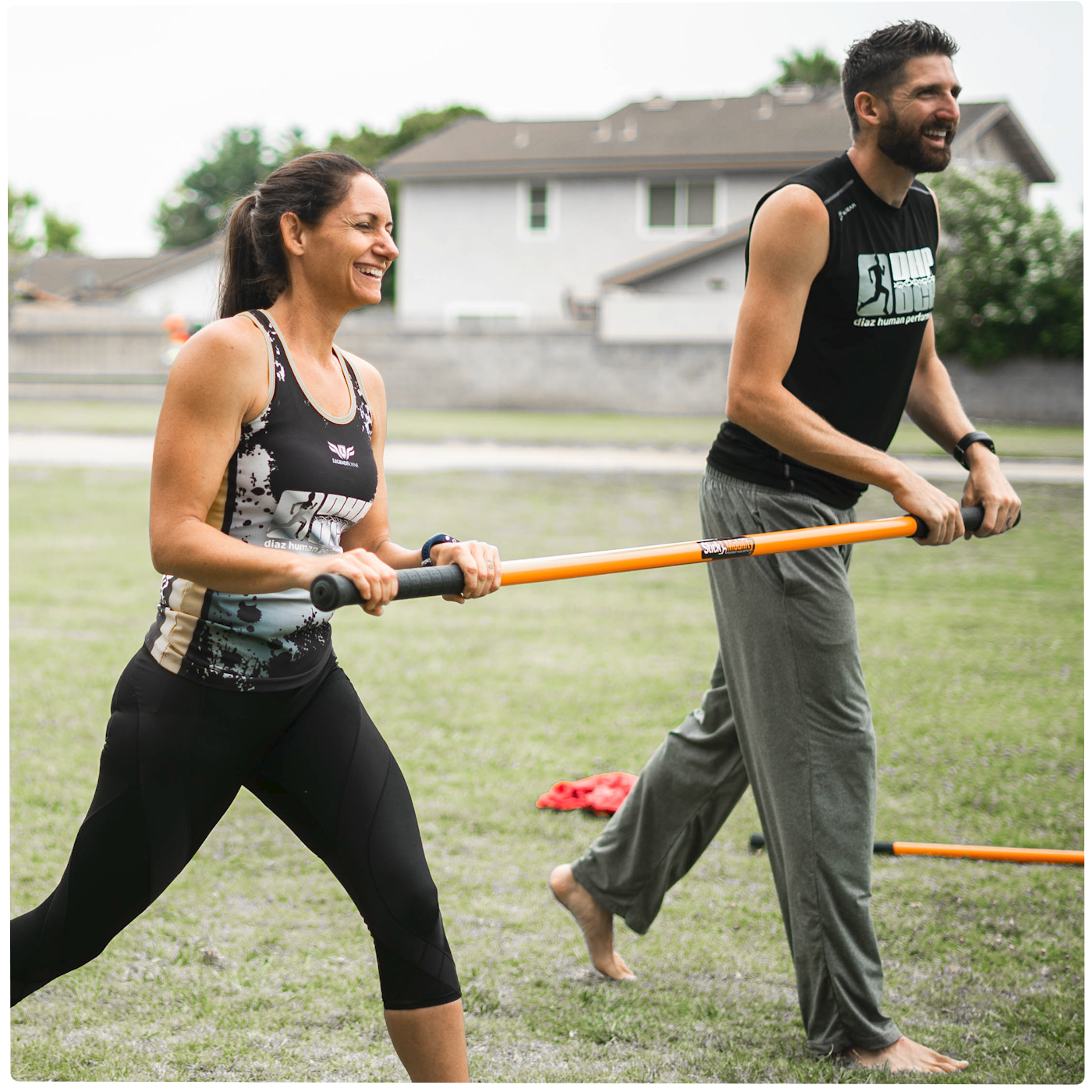 GET CERTIFIED
Become a highly skilled Stick Mobility Coach and increase the value you provide as a qualified fitness professional. Learn practical mobilizations, stretches, drills, isometric exercises and more by starting The Stick Mobility Training System today.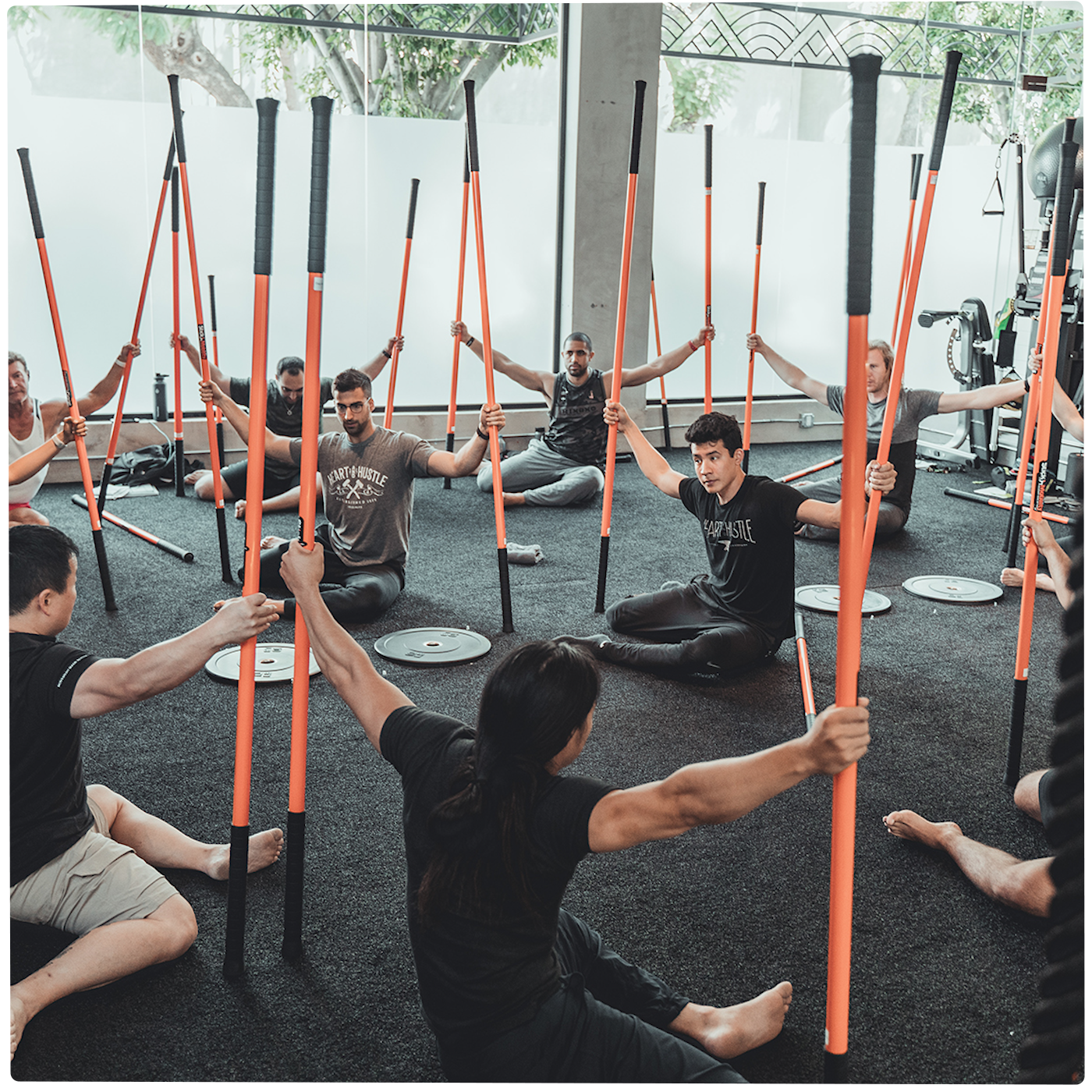 CONTINUE YOUR EDUCATION
Elevate your professional status and unlock a world of opportunity as a Certified Stick Mobility Coach. Immerse yourself in our comprehensive training program and proudly showcase your expertise with an official certificate of completion all while earning CEU's through our accredited partners.